GOLD Limited Edition sold out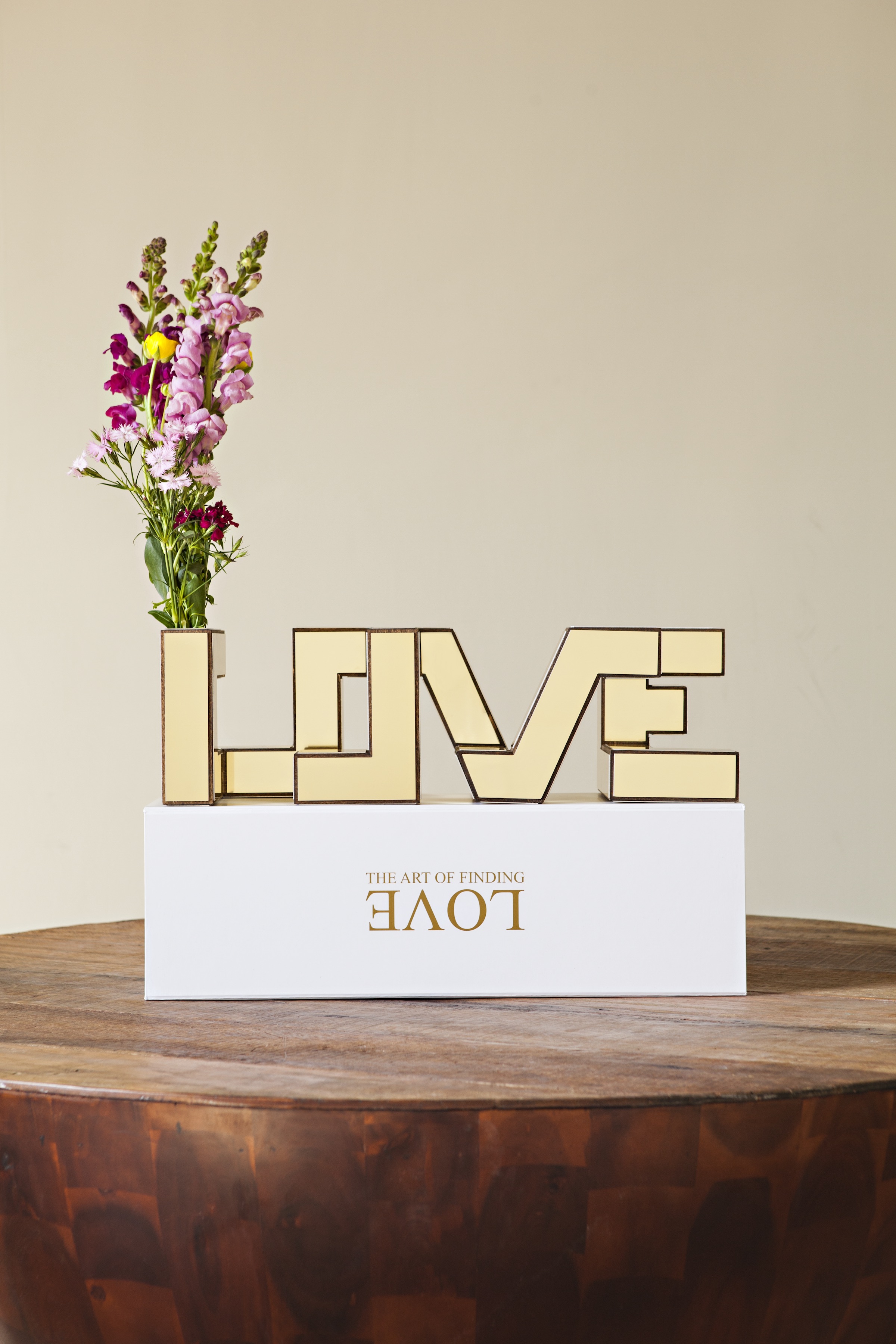 GOLD Limited Edition sold out
Turn "Love" vertically and use it as a candelabra.
Limited Edition: Only 1000 made.
Designed and Hand Made in USA.
Functional both as vase and candle holder
Solid poplar wood with gold metal.
6 lbs.
20 3/8 x 6 1/4 in .
Comes with:

A set of handmade non-drip candles.
Hand blown glass insert allows the piece to be a functioning vase.
sold out